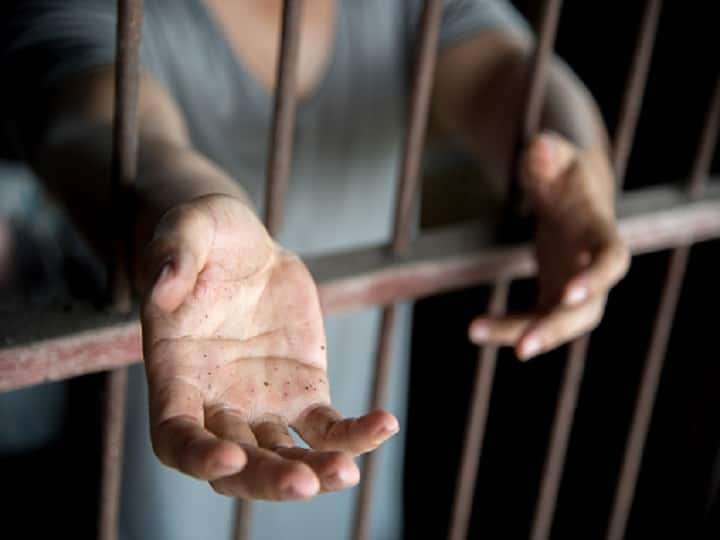 The plight of thousands of undertrials languishing in jails comes through strongly in the memoirs of Kobad Ghandy, "Fractured Freedom: A Prison Memoir". Ghandy, an alleged politburo member of the Communist Party of India (Maoist), spent 10 years in jails in Delhi, Hyderabad, Patiala, Visakhapatnam, Hazaribagh and Surat between 2009 to 2019 before being acquitted.
A product of Doon School, St Xavier's College, Mumbai & Chartered Accountant from the UK, Ghandy was constantly denied access to the library and refused permission to take a course in human rights from Indira Gandhi National Open University on the pretext that he was a 'Naxalite'. Ghandy kept facing trials in over 20 cases including the Unlawful Activities Prevention Act (UAPA) and different sections of the Indian Penal Code.
Ghandy, whose Doon School batch-mates of 1963 include politician Kamal Nath, Odisha chief minister Naveen Patnaik, Punjab chief minister Captain Amrinder Singh, campaigner Gautam Vohra, Appan Menon, Sanjay Gandhi, Tejeshwar Singh, could not help making a telling observation that "in most democracies, people are jailed only after conviction. But here in India, the jails are packed with undertrials more than the convicts; people imprisoned even before they have been proven guilty."
For his observation, Ghandy is spot on. As per a report published in The Hindu, as of September 8, 2020, around 1.6 crore criminal cases were pending for judgment for more than a year across all the district and taluka courts in India.
Undertrial prisoners form 70 per cent of the total prison population in India as of 2019. A majority of undertrials, about 65%, are from the Scheduled Castes, Scheduled Tribes and Other Backward Classes. 19 per cent of the undertrials are Muslims.
Various amendments have been made to the statutory provisions, to curb unnecessary arrests and allow for release on bail and personal bonds.
Several judgements have also upheld the right of under-trials to a speedy trial, legal aid etc. However, the undertrial population continues to increase unhindered.
The reason for this mismatch between the legal position and the actual state of affairs is the poor implementation of laws and judicial decisions made in this regard, by police authorities, lower judiciary and prison administration.
Thus, in addition to introducing new ideas and measures, we need to focus on effectively implementing the existing legal framework, to ameliorate the state of undertrial prisoners in India.
In his moving account, Ghandy has presented a sorry state of affairs of jails where undertrials are denied conjugal rights, physical contact with relatives, friends, brutalised by the law-enforcing agencies as they either develop suicidal tendencies or are encouraged to take to crime.
Sparing none, Ghandy says the entire judicial process often turns veritable nightmare for under-trials where cases are consciously delayed in order to allow lawyers to get their hefty payments.
Ghandy was picked up on September 17, 2009 afternoon when he was waiting for a bus at New Delhi's Bhikaji Cama Place. He was forcibly pushed inside an SUV, making him an undertrial for the next ten years in five states where production warrant, rearrests and confessions were produced almost at will.
The charge against Ghandy was that he was a "politburo member" of the banned Communist Party of India (Maoist) spreading a reign of terror across the 'red corridor' in states such as Bihar, Jharkhand, Odisha, Chhattisgarh, Maharashtra, Andhra, Telangana, Tamil Nadu, Karnataka and Kerala.
"When I was accosted.. inside the car, they were speaking in Telugu amongst themselves. I was driven around with the occupant consistently talking to their bosses in Telugu on the phone, a language I did not understand. The word 'Airport' though kept cropping up. The Andhra Pradesh Intelligence Bureau were known to fly people in helicopters to jungles in their state and bump them off and report that they had been killed in the encounter. I assumed this was the end," Ghandy wrote in his memoir.
A life-long communist, Ghandy denies being a formal member of the Communist Party of India (Maoist). In an interview after getting released, Ghandy had remarked: "The trouble is that most of the media seems to report the government/police viewpoint and does not seem to have faith in the courts. Besides, the party which I was accused of being a member of was put on the banned list just three months prior to my arrest."
Ghandy trouble began when he started visiting Chhattisgarh's Bastar district frequently in the year 2000, considered a hotbed of Maoists. He stoutly denies having worked with Baster villagers. "Anu (Ghandy's wife) was there for two years for experience. Everyone knows we were living in a Dalit Basti in Indora, Nagpur. It is the image that has been created by the media," Ghandy told an interviewer ruefully.
News Source : abplive.com